[ WJ-04 ]STEER SUEDE & SADDLE HORSE WESTERN SHIRT JACKET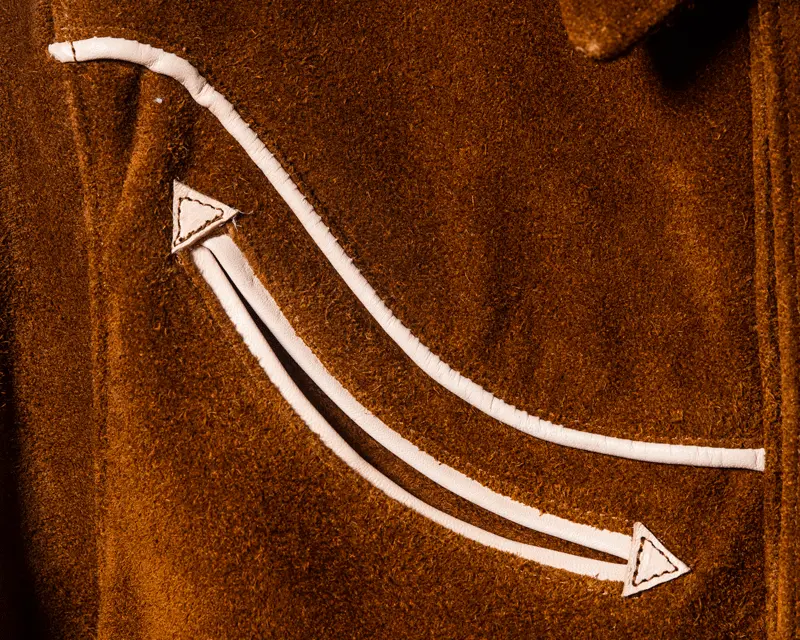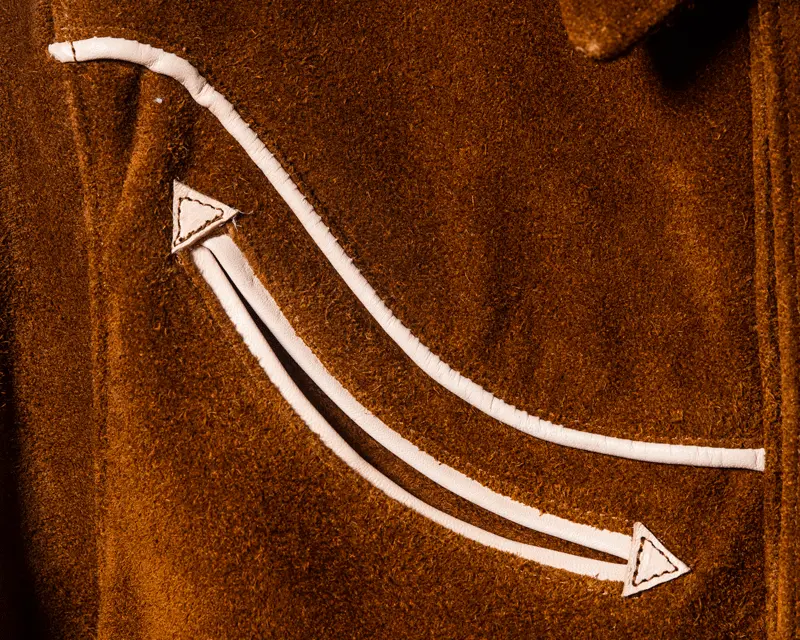 JACKET
STEER SUEDE & SADDLE HORSE WESTERN SHIRT JACKET
NO
WJ-04
MATERIAL
STEER SUEDE
COLOR
SIZE
PRICE

¥104,500-

| SIZE | PRICE |
| --- | --- |
| 44 | ¥110,000- |
| 46 | ¥115,500- |
| 48 | ¥121,000- |

Prices include tax.

LINING
No Lining
This new western design features crescent pockets (smile pockets/crescent pockets).
The pockets and yoke are made of saddle horses, and the belt at the side of the hem is inspired by harnesses.
This is a lightweight item that incorporates elements of both a shirt and a jacket.
The lining is eliminated and steer suede with a grain leather is used for a luxurious specification.